The music industry is one of the biggest industries in the world today. Music is a very broad word that has many categories under it, there are R&B musicians, hip hop musicians, afro pop musicians however, the focus of this article will be on, rap musicians.
Rap is a type of music inwhich the lyrics of the song are spoken very fast often with the use of punchlines. In America, there are alot of rap artists. And I observed that, most American rappers are black.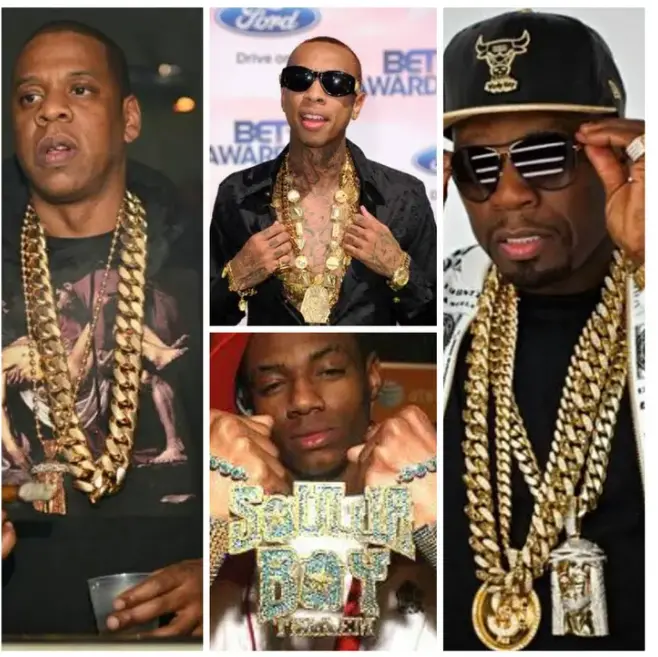 Another thing I noticed about these rappers is that, they have great love for luxury jewelries such as, gold wristwatches, gold bangles, gold chains, diamond earrings, gold rings and even artificial gold teeth.
The question is why is it that of all the musicians in the music industry, it is only rappers that adorn themselves with alot of expensive jewelries? some rappers like The Migos, Future and 2 Chainz even go to the extent of wearing 3-5 neck chains and two wristwatches at the same time.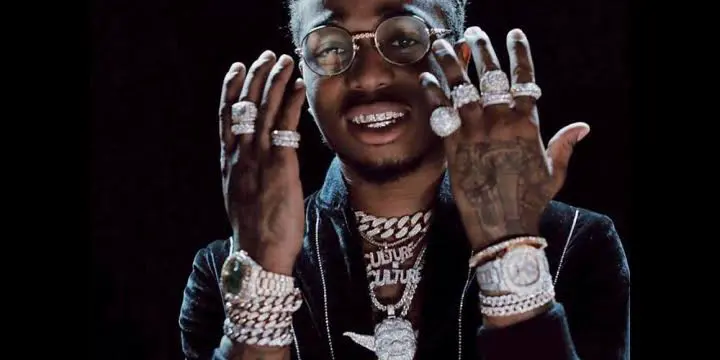 Photo Credit: WordPress.com
Here Are 5 Reasons Why Black American Rappers Have A Lot Of Expensive Jewelry.
1. Showbiz: Showbiz simply means, show business. The music industry thrives on showbiz. Showbiz is the way rappers keep themselves relevant and remaining relevant In the rap industry is the only way to of making money.
When rappers adorn themselves with these expensive jewelries or when they showcase their new jewelry collection on social media, they cause reactions amongy fans and non fans alike, they generate a lot of likes, shares and comments on their social media handle all of which are important in keeping them relevant.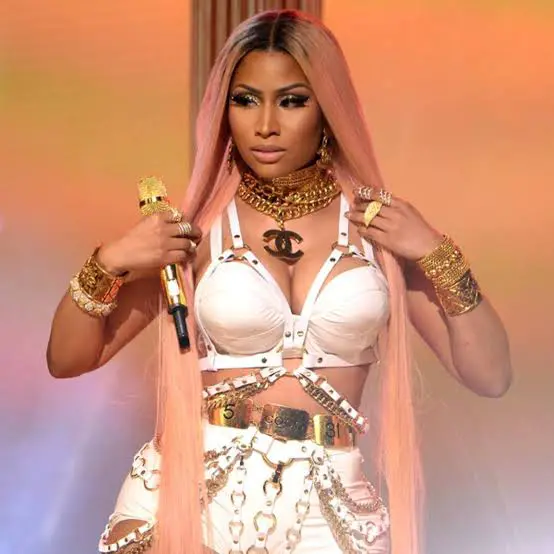 Also, adorning themselves with these jewelries and showcasing their expensive collections makes their aesthetics look better and increase people's attraction towards them.
2. For Investment Purposes: buying expensive jewelries made out of rare stones like gold, diamonds and emeralds is equivalent to making an investment because ,these rappers can sell them at any point in time and make a huge amount of money.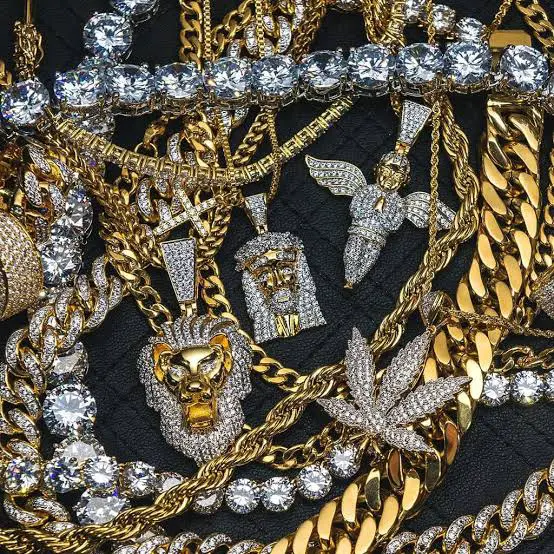 3. Black Rap Culture: rap culture is like a subset of pop culture. And in our social studies classes we are often taught that, "culture is the total way of life of the people".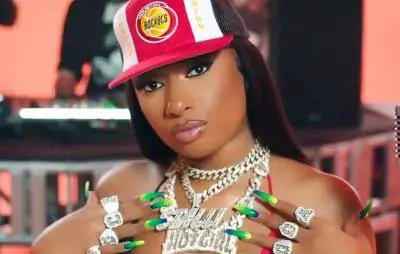 Photo Credit: NME
The American rap industry is dominated by black rappers, and it is their culture to adorn themselves with expensive jewelries. Wearing expensive jewelries is essentially the way of life of black American rappers.
4. For Emergency Purposes: it is no secret that many black American rappers have found themselves in trouble with the law. Black American rappers like, Lil Wayne and Kodak black have served prison sentences for various crimes.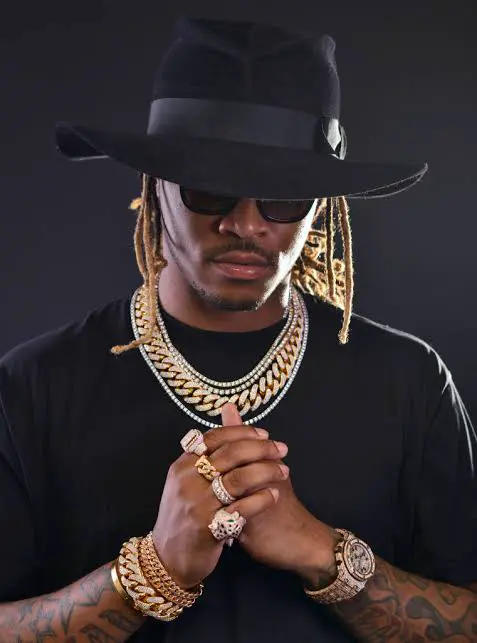 Photo Credit: Pinterest
During arrests the police or the FBI can freeze the accounts of these rappers however, they cannot freeze or seize their jewelries. So when these rappers are in need for cash in such emergencies they can easily exchange their jewelries for money.
5. Gangster Lifestyle: most black American rappers are gangsters. Being a gangstar does not mean that they are criminals or engage in illicit activities, it just means they present themselves in a certain way and often have a the appearance of a hardened person.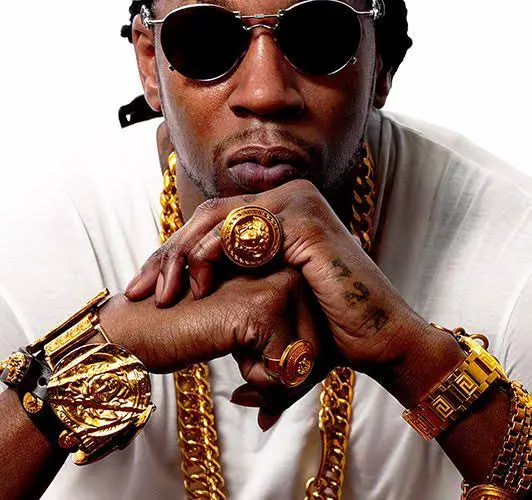 The gangster lifestyle of black American rappers is directly linked to the oppression black people have faced through out history.
Aside having several tattoos, owning and wearing expensive jewelries is another way of expressing themselves as gangsters.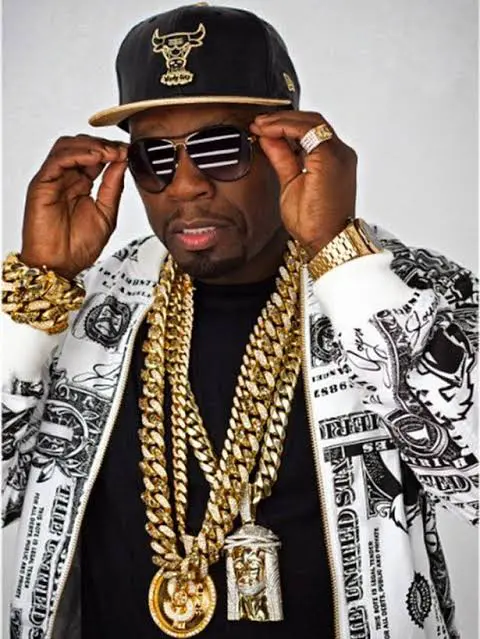 PLAY MUSIC ENTERTAINMENT 
…We Love Music!!!